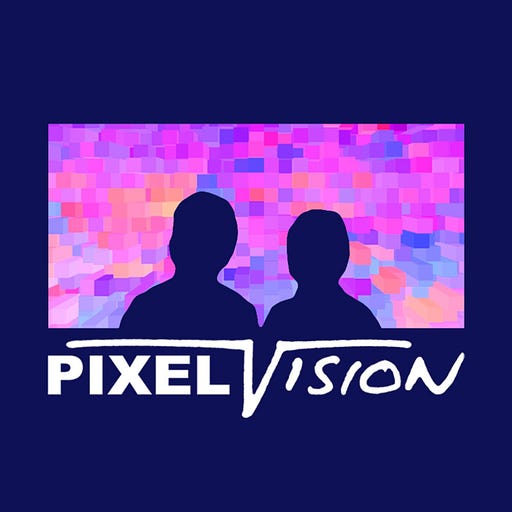 Dec 25, 2022 • 1HR 6M
E49 Citizen Sleeper
Hope you like mushrooms.
Video game commentary and analysis, fresh from the screen, from hosts Ben Garman and Tao Sharma
Wake up, Citizen! Ben and Tao are in festive spirits as they dish out a Christmas feast of sci-fi turkey with roast story spoilers on the side and cranberry DLC toppings in dice rolling space adventure, Citizen Sleeper - to be clear, absolutely not a turkey, by any definition! Your boys riding the mic get lyrical, discussing the overlap between board games and video games, gaming achievements, romance and gender in RPGs, playing good and evil, characters you can root for, and, naturally, Pixel Vision's Christmas tradition… There's a multitude of story spoilers after our initial reactions and the Taomun-ologue.
Content Warning: PEGI 12. Pretty PG this one. 'Tis the season, innit.
Clarifications:
Citizen Sleeper's excellent soundtrack is by Amos Roddy. It's available on Spotify:

Gareth Damian Martin talks to PCGamer about his personal experience relating to gender and its influence on the game's development.

The other game by Gareth Damian Martin and 'Jump Over The Edge' studios is In Other Waters, which also looks really cool…
Audio extracts:
Lord of the Rings: The Fellowship of the Ring

The Twelve Days of Christmas - The King's Singers and The Tabernacle Choir

Slade - Merry Christmas Everybody

Disco Elysium OST

Weird Al Yankovic - Smells like Nirvana

The Beatles - All You Need Is Love

Kool & The Gang - Get Down On It

Sherlock Holmes: Game of Shadows

Icewind Dale 2

The Dark Knight

Free Guy

The Sopranos

Repo Men

Nina Simone - My Baby Just Cares For Me 

Sunless Sea OST

Shaun of the Dead

Hearthstone OST

Observation OST

Paradise Killer OST by Barry "Epoch" Topping

In Other Waters OST - A Drifting Lens by Amos Roddy

A Plague Tale: Innocence OST

Frank Sinatra - Jingle Bells
Substack: Sign up free to read our reviews and commentary at www.pixelvision.net
Twitter: @pixelviz
Email: pixelvisionpodcast@gmail.com