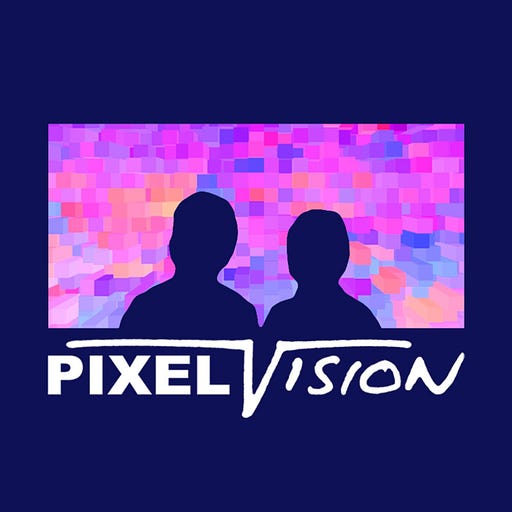 May 8, 2022 • 1HR 6M
E38 Resident Evil 3
Have a nice cold pint and wait for all this to blow over.
Video game commentary and analysis, fresh from the screen, from hosts Ben Garman and Tao Sharma
Among the streets and sewers of Racoon City, Ben and Tao flee the relentless Nemesis, hunt an elusive vaccine, stop an unstoppable sociopath, and split up to look for survivors in Capcom's riveting zombie horror remake, Resident Evil 3. They discuss the gimmick of the invulnerable enemy, the controversial redesign of classic characters for new generations and modern sensibilities, the role of partially locked map design to mitigate backtracking, the fine line between B-movie hyperbole and cult success, and how even originality of script and narrative can play second fiddle to good fun and near-flawless execution. Story spoilers abound. Seriously, don't listen to this if you're worried about spoilers, play the game first. Otherwise, come get some!
Content Warning: PEGI 15. A subtle blend of lateral thinking and extreme violence. (No, not like 'It's a Knockout!')
Clarifications:
The original soundtrack to Resident Evil 3 is by multiple composers, including Masami Ueda, Azusa Kato, Ryo Koike, Takumi Saito, Kota Suzuki, Takayasu Sodeoka, Saori Maeda, Jeff Broadbent, Zhenlan Kang. It's available on Steam

As Tao suspected, there is an accompanying series of novels. Wikipedia says the first Resident Evil novel was Hiroyuki Ariga's novella Biohazard: The Beginning, published in 1997 as a portion of the book The True Story of Biohazard. The story serves as a prelude to the original Resident Evil, in which Chris investigates the disappearance of his missing friend, Billy Rabbitson.

Ben says this is a continuation of the events of Resident Evil 2. It would be more accurate to say they happen in an overlapping time frame. Parts of Resident Evil 3 even take place before Resident Evil 2, though this concludes later in time. The YouTuber Gamer's Little Playground does an admirable job of piecing the cutscenes together chronologically:
Ben reviewed Alien Isolation here:
The character of Jill Valentine also appears in Resident Evil 1 & 5 as well as some non-numbered Resident Evil games.

Here's the episode where we discussed achievements in Desperados 3:
Audio extracts:
Channel 4's Spaced. Series 1 Episode 3. Watch the whole series here for a slice of fried gold: https://www.channel4.com/programmes/spaced 

I MONSTER - The Blue Wrath

Night of the Living Dead (1968) OST - Driveway to the Cemetery

Simon Pegg in Mission:Impossible (who knows which one of them…)

Resident Evil 2 - The Beginning of Story Music

The Simpsons - McBain

Resident Evil 2 Remake OST - Mr.X

Love is in the Air by John Paul Young

Alien Isolation theme by Joe Henson and Alexis Smith

Zombieland feat. Jesse Eisenberg

Puffin de herb - Human Traffic

Bob Marley interview 

Falling Down (1993) - 'take some shooting lessons'

Ratchet and Clank PS5

The Room (2003) - 'Oh, hi Mark'

Scooby Doo - 'We should split up'

Ivan Ave - Circle

The Forest theme by Gabe Castro

The Flight of the Bumble Bee from the Overboard! Trailer:
Substack: Out with the old Patreon, in with the new Substack. Find us at www.pixelvision.net
Twitter: @pixelviz
Email: pixelvisionpodcast@gmail.com