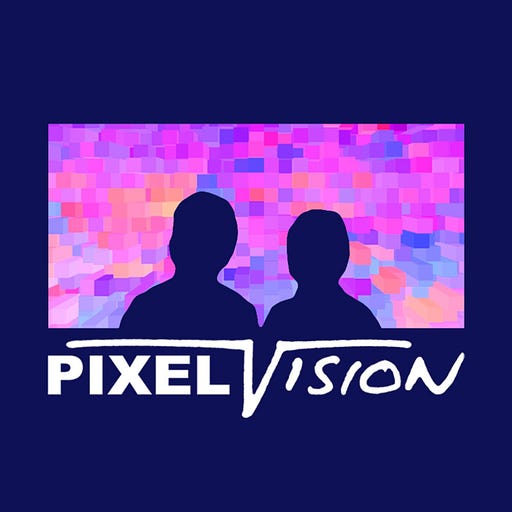 Jul 31, 2022 • 1HR 2M
E42 Void Bastards
Hope the title doesn't get us censored by podcasting apps. We chose the game but not the name!
Video game commentary and analysis, fresh from the screen, from hosts Ben Garman and Tao Sharma
Penal denizens Ben and Tao lower their visors and enter the airlock, ready to race against time and depleting oxygen, evade security cameras, turrets and warbots, and massacre all manner of space monsters in the droll and aptly titled looter-shooter, Void Bastards. Issues discussed include Roguelike game lengths and replayability; procedural generation, randomness and its impact on decision making; comedy in games versus TV or film; and if Void Bastards would work as a tabletop board game. No story spoilers.
Content Warning: PEGI 13. The yobbish space monsters are full on Sweary McSwearface, but your hosts are fairly restrained this ep. You're welcome.
Clarifications:
The original music for Void Bastards was composed by Ryan Roth. The developers are Blue Manchu.

It was originally released on May 28, 2019.

Ben annoyingly conflates two separate (but very similar!) space comedies, each released in 2020. One is Armando Iannuci's Avenue 5 starring Hugh Laurie:
 The other, whose audio is featured, is Space Force, a series created by Greg Daniels and Steve Carell for Netflix. They're both a bit crap, so his point still stands.
Audio extracts:
The Terminator (1984)

MC Devvo - 'Have a game of coins, mate':

Star Wars: Episode 1 - The Phantom Menace

Half-Life

Slay the Spire OST by Clark Aboud

Lovespeake - DNA

Borderlands 3 OST by Michael McCann

Alan Partridge - Tannoy (Steve Coogan)

The Mighty Boosh - Isolation

Space Force (2020)

Dale's Supermarket Sweep

Arrested Development - 'Come on!'

Terminator 2 theme by Brad Fiedel

Hades OST - House of Hades theme by Darren Korb

And, of course, from Pixel Vision's back catalogue - E1 Disco Elysium:
Substack:Sign up free to read our reviews and commentary at www.pixelvision.net
Twitter: @pixelviz
Email: pixelvisionpodcast@gmail.com