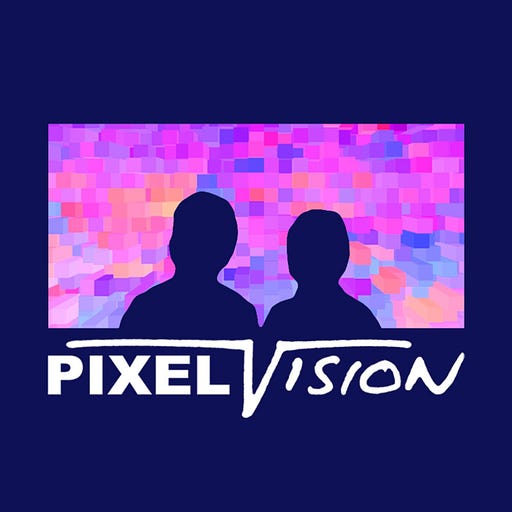 May 30, 2021 • 1HR 3M
E23 Iron Harvest
Video game commentary and analysis, fresh from the screen, from hosts Ben Garman and Tao Sharma
Ben and Tao gear up to destroy everything and take no prisoners in dieselpunk real time strategy (RTS) barn stormer, Iron Harvest 1920+. Ben goes on the attack while Tao rallies to defend as they discuss RTS versus base-building, retro-futurism, parallel histories and the rising [insertgenre]punk trend, destructible environments, micro-squad management and balancing enemy AI, and Nvidia Geforce Now issues. As always, they cover the gritty questions, like: how many employees constitute a 'small studio'? Is there such a thing as a grating language? Is everything better with legs? Was cowardice the reason Ben dodged every invite to a multiplayer game that Tao sent? (We may never know.)
Some story spoilers, warnings given in advance.
Content Warning: PEGI 12. Machines! The acrid stench of war! Casual cursing.
Clarifications:
Turns out there really was a bear rescued by Polish soldiers, called Wojtek, who ended up going to war: https://www.youtube.com/watch?v=twr38iHXYVw

According to their own website, King Art Games do indeed have 70+ employees: https://kingart-games.com/page/1-about-us

When Tao says C&C, he means Command & Conquer (1995)

Company of Heroes is a 2006 real-time strategy video game developed by Relic Entertainment and published by THQ. Company of Heroes 2 was released in 2013.

Cossacks: European Wars is a real-time strategy game made by Ukrainian developer GSC Game World, released on 24 April 2001.

'Red Alert 2' is Command & Conquer: Red Alert 2, released in 2000.
Audio extracts:
War Horse (2011)

HBOs 'The Pacific'

Dawn of War 2

Starcraft 2 Wings of Liberty theme

Age of Empires 2: Age of Kings theme

Warcraft 3 Reign of Chaos theme

Frostpunk Theme by Piotr Musial

Age of Empires Soundtrack - Track #1 - Conquest

Nancy Sinatra - These boots are made for walkin'

Tombstone feat. Kurt Russell as Wyatt Earp

Gandalf Leaving Edoras - The Lord of the Rings: The Two Towers (2002)

Hercules (2014)

Miss Congeniality (2000)

Iron Man feat. Robert Downey Jr.

Age of Mythology OST - A Cat Named Mittens

Rawhide by Frankie Laine

The Simpsons - Look At All These Idiots

Cossacks - European Wars OST

Salutations from Subnautica OST

Red Dead Redemption 2 - harmonica

Telegram notification sounds
Patreon: https://www.patreon.com/pixelvisionpod  Twitter: @pixelviz Email: pixelvisionpod@gmail.com